"Love is never wrong."
Every freaking time KA releases a new book the natural reaction for me is
And this time was no exception. We met Frankie and Benny in [bc:At Peace|11665750|At Peace (The 'Burg, #2)|Kristen Ashley|https://d.gr-assets.com/books/1327913073s/11665750.jpg|16610933] starring the hottest man in this series thus far, being Joe Callahan. We know that these two have a really complicated heartbreaking, gut-wrenching past, and so going into this book, I was ready for just alot of baggage being opening up.
However, in the first half of the book, we meet a determined Frankie and more determined Benny. Frankie is determine to finally leave behind the family of her ex boyfriend who have been hating on her from the moment he was killed. And Benny is determined to finally get his shot with the girl he's been crushing on since high school, but his brother scooped up first. Not-So-Classic Recipe for awesome times. I loved how the relationship built up between these two. It was hot and it was sweet.
Benny had me swooning the entire time. I loved the way he spoke, he was very alpha but so damn romantic I wanted find Frankie shoot her in the face and keep him for myself.
He is now my favourite KA alpha. I have not met one who could always say the right things, at the right times, and say it so sweetly, but still be as alpha. (Sorry Luke).
Frankie was in many was in many ways a typical KA heroine. But there was still something just plain unique about her. The way she loved is unparalleled in many ways. She loved the Bianchi's though they blamed her for years for the decisions their son had made. She loved Benny though he's rejected her at her lowest moment. She loved her family though they were an insanely fucked up bunch. She loved Uncle Sal, though it was basically his fault her bf had been killed. She loved and loved and loved. And no one ever gave that back. No one until Benny.
So the story was great, real normal ever day people, dealing in very every day circumstances. And then...
Luke Stark

YES LUKE FREAKING STARK!!!!!!!!!!!!!!!!!!!!!!!!!!!!!!!
And Luke Stark in the same room with Benito Bianchi...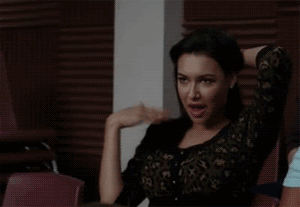 I read that seen 100 times cause lets be honest, those two in the same room, talking, and smiling... that deserves to be engrained into the minds of human females for life.
So overall this book was fantastic! Another 5 star read!
If this was how it felt to get what you wanted for a lifetime. Have it stretched out beside you. The promise of it there all night so you'd wake up to it in the morning. The promise of it going to work the next day with you knowing it was coming back. A promise that would stay a promise - beautiful, forever there, beckoning, even as minute by minute it was being fulfilled, leaving you taking your last breath on earth knowing you lived a life filled with beauty.