Such a great read!
November is just such a sweet girl, even though her life has been shit for so long, she is inherently good, and kind, and just trying to get over some horrific thinkgs that have happened to her. So she moves in with her dad, a father she did not know until she was 18, but who loves her more than life itself.
The new job he gives her... is... well different.
But its clear that he's coming from the right place.
It's at this questionable place, that she gets yelled at by the amazing and beautiful Archer (can a name get hotter) Mayson. And all she can think is... YES YES YES Take me now, and I Do Not Disagree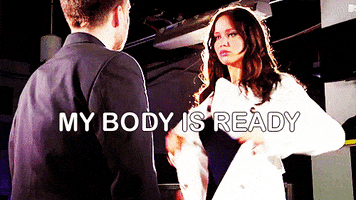 No I will admit this was insta love, and I too did the classic...
I really liked these two, they never had any stupid complications in their relationship. Archer knew what he wanted and he went for it, though November was unsure, she didn't do anything to piss me off either.
Another star of this book was November's dog Beast. And I think its because of the way she really valued him, and realy cared for him. But I have to say that for the entire book, I thought of
every time Beast was in a scene.
I'm looking forward to the rest of this series. A really sweet story, and I loved the character.