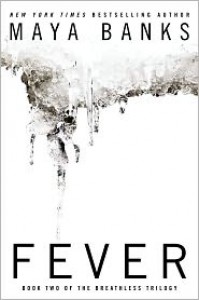 Unlike Rush, this book was way more serious and emotional, but had less action (both sexual and otherwise). Jace in Rush was presented as an overbearing, but fun loving older brother to Mia. What did we know about Jace from before? He and Ash are threesome guys, they hardly ever go solo, and as a result they are very alike. While Gabes is the uber serious and focused one, Jace and Ash were the fun ones. This where my biggest problem with the book came up. Jace for the most part was less fun than Gabe (yes apparently that is possible) But we'll get to that in a buit. I thought the pacing was little off. The beginning was really fast;
"Hi"
"Hi"
"Wanna hook up with the two of us?"
"Um....sure"
"Oh God! Oh God!"
That was the first 15% of the book. Then the story slowed down greatly and I found myself skimming a bunch until prolly about 88% when the pace went at warped speed. But the book had my attention for the most part, but when I'm constantly checking the number of pages till the end thats not generally a sign that I'm enjoying the book.
Bethany;s backstory broke my heart so many times in this book, every time I thought that we'd heard the worst, she said something to make me want to cry some more. And it hurts me to feel like while she'd survived so much, and endured and overcame an unfair number of odds for someone so young, and Jace's assessment and treatment of the situation, didn't really fit together all that well. I think that Jace's dominant attitude was not what she needed in order to rebuild her life. But she is in a really low place in the beginning of the book, so when Jace reaches out with a very, very possessive and overbearing helping hand, she take it. I thought that her love of her brother Jack was especially sweet. Though Jack could be an asshole, she loved him and he was never far from her mind. It's clear that she was such a beautiful person inspite of her lack of real role models in her early life. She was a survivor more than anything else and it was probably her very active fight-or-flight response that brought out the crazy in Jace. But I have to say that I loved Bethany and I would love to get to see her once life with Jace has settled.
Jace's characterization drove me crazy in this book. Jace was cool at first calling Gabe "a pussy" for being so into Mia. Then he was OK with having a threesome with Ash and Bethany . Then he goes batshit crazy and obsessed when Bethany comes back. But my biggest issue was that we come to find out maybe at 50% mark that Jace like Gabe is into BDSM (I definitely didn't see that coming) I have to say that unlike Gabe who was an in-the-bedroom Dom, Jace was full time (at least according to him) but I thought he sucked at it. But even though I didn't always agree with him and his choices, I have to say that there were some interesting parts to his book. I fell hard for Jace at the drunk sex part. I really enjoyed all that was done during that session (wink wink). The relationship between gabe, Jace and Ash, plays a bigger role in this book as well. And I think those were some of the best parts. The men seem so at ease with each other, it's clear that their relationship is more familial than friendly, and they really look out for each other. To the point that they can sense what the others are thinking and feeling, I really thought Ms.Banks hit the nail on the head with that.
I want to say finally that Maya Banks knows how to write steamy, fun romances. But I think she had an issue with creating a separate entity in Jace. We know Gabe is the hardass, and Ash is goof. So I think she got confused with creating a place for Jace. But while he had A TON of asshole moments, he also had a bunch of sweet and kinds ones as well. I cannot wait for Burn!